---

Favorite Things ~ 2022 Albums

Buy via Bandcamp
Rent via iTunes
[
?
]
Hatis Noit ~ Aura
(Erased Tapes)
https://hatisnoit.bandcamp.com/album/aura
When babies are born, they have the capacity to make thousands of sounds, but many disappear from disuse. Hatis Noit heads in the opposite direction, exploring the possibilities of tongue, lips, throat. On
Aura
, she yelps, coos, growls chants and sings, underlining the power of an underused resource.
Aura
is a celebration of life, tone and color, illustrated on its cover and communicated in its grooves.

Buy New or Used via Amazon Rent via iTunes [?]
Björk ~ Fossora (One Little Independent)
https://www.fossora.com/
Recalling Peter Gabriel's "Digging in the Dirt," Fossora – which means hole-digger – finds Björk's digging into her past in order to find her future. Fossora uses mushrooms as metaphors, experiments with gabber, and is the finest Björk album in years. You did your best, you did well.

Buy via Bandcamp Rent via iTunes [?]
Ginevra Nervi ~ The Disorder of Appearances (Vae Victus Music)
https://ginevranervi.bandcamp.com/album/the-disorder-of-appearances
The Disorder of Appearances is heart and soul, gears and throat, dress and shawl, a shredding of expectations that celebrates "a multiverse within." The album is a fever dream, 73 minutes of sonic experimentation that skirts the border between the accessible and the avant garde.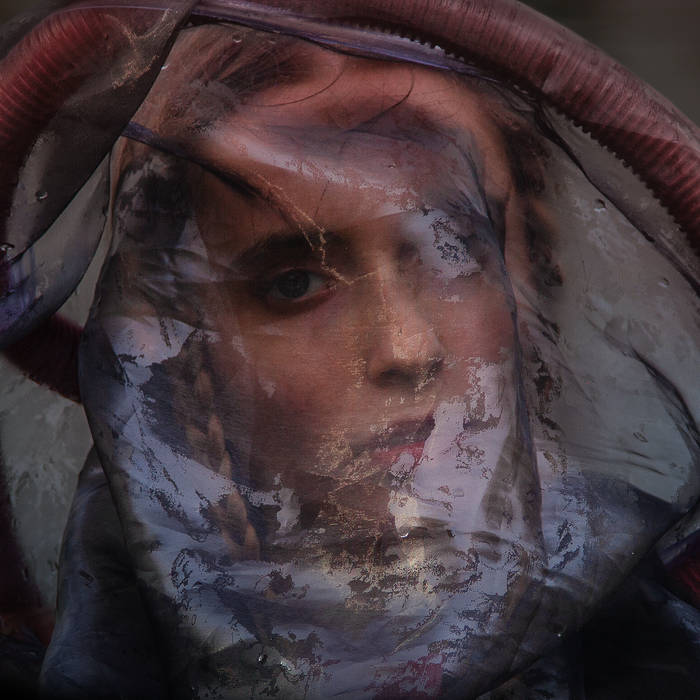 Buy via Bandcamp Rent via iTunes [?]
Katarina Gryvul ~ Tysha (Standard Deviation)
https://standard-deviation.bandcamp.com/album/tysha
Tysha means silence, and the album was born from isolation: one of the last pandemic albums and one of the finest. Gryvul toys with perceptions of silence and sound, voice and instrumental, pop and indie. Sadly, the album had only been out for 13 days when Ukraine was invaded; Gryvul was safe, but her homeland was not. One strand of silence was superseded by an even more dangerous strain.

Buy via Bandcamp Rent via iTunes [?]
Hekla ~ Xiuxiuejar (Phantom Limb)
https://phantomlimblabel.bandcamp.com/album/xiuxiuejar
Xiuxiuejar is an alluring listen, the aural version of an Icelandic folk tale. Some spots boil like magma; others flow like lava. Theremin notes dangle like huldufólk from occluded branches. The traveler trades rationality for impulse, chases the frost giant's daughter, and is covered by the hole.

Buy New or Used via Amazon Rent via iTunes [?]
Max Richter ~ The New Four Seasons (Deutsche Grammophon)
https://www.maxrichter-fourseasons.com/us
Revisiting Recomposed, his earlier revision of Vivaldi, Max Richter infuses a classic with new life for a second time. A generation coming to Vivaldi through Wednesday's "Winter I. Allegro Non Molto" will find the rest of the symphony here. The orchestra is young and diverse, while synthesizer contributes a nearly-invisible electronic undercurrent. (Richard Allen)

Buy New or Used via Amazon Rent via iTunes [?]
Amanda Cook ~ State of the Union (Provident Music Group)
https://www.amazon.com/State-Union-Amanda-Cook/dp/B0B4BFGNB6
The year's best Christian album was born in pain, but offers healing, as exemplified in the standout track, "Time": don't you think it's time you forgive yourself? Heaven says it's time.

Buy via Bandcamp Rent via iTunes [?]
Hannah Peel & Paraorchestra ~ The Unfolding (Real World)
https://hannahpeelmusic.bandcamp.com/album/the-unfolding
Peel suggests humanity as tribe, rather than tribes, translating her hope into sound. The album yields a warmth like the early summer sun, its aching tendrils of sound like the day's first glimmers of light.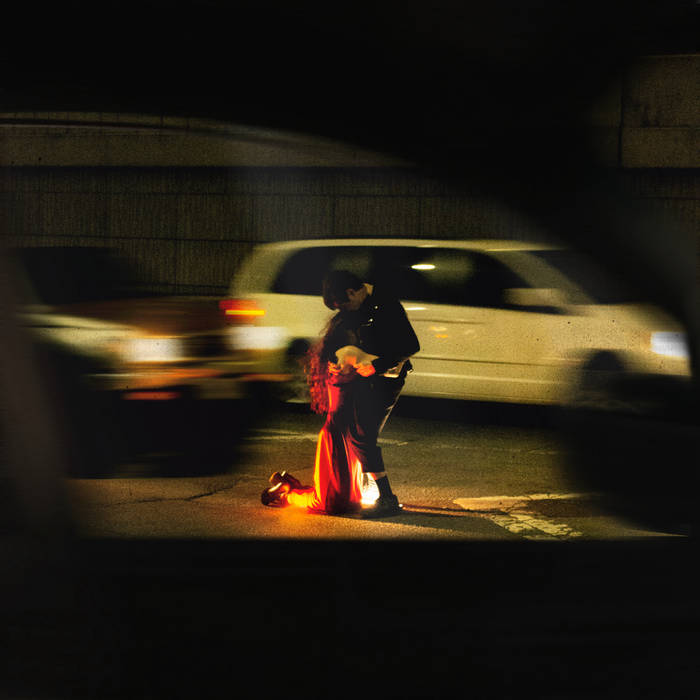 Buy New or Used via Amazon Rent via iTunes [?]
Rachika Nayar ~ Heaven Come Crashing (NNA Tapes)
https://rachika.bandcamp.com/album/heaven-come-crashing
Heaven Come Crashing is melodrama done right, the arc like a passage through deep trauma. The words imply one outcome – opener "Our Wretched Fantasy" leading to closer "Our Wretched Fate" – but the music implies another. One need only point it in the direction one wishes to go.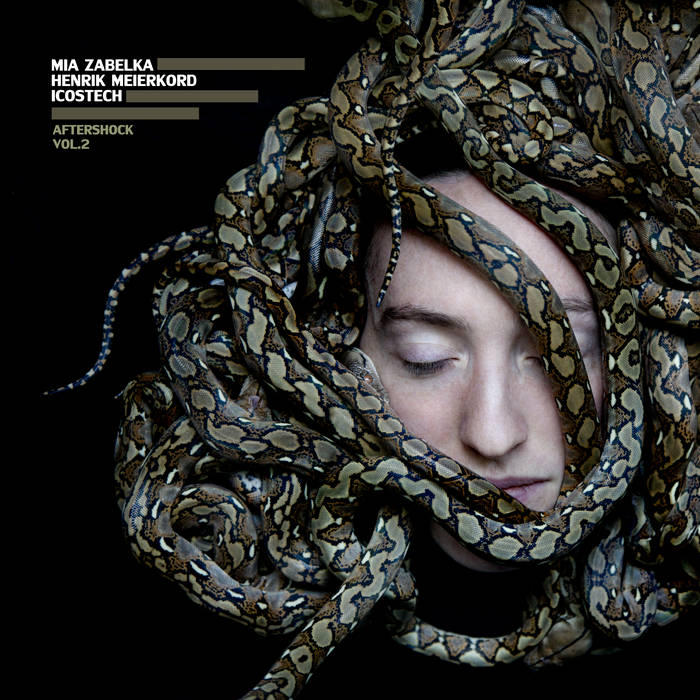 Buy via Bandcamp Rent via iTunes [?]
Mia Zabelka | Henrik Meierkord | IsosTech ~ Aftershock Vol. 2 (Subcontinental)
https://subcontinentalrecords.bandcamp.com/album/aftershock-vol-2
The album travels a great distance from beginning to end: from ambience to industrial, a whisper to a scream. When the dancers fall, spent, the strings retake center stage, wrapping back to the beginning, like a spaceship returning to dock. The captain counts the crew; all are present. But wait, there seems to be one extra person …
Songs of the Year
Florence + the Machine, My Love (MEDUZA Remix)
Missionhouse feat. Jess Ray & Taylor Leonhardt ~ Behold (Live)
Bryan & Katie Torwalt, Sound Mind
Judah & the Lion, Take a Walk
Amanda Cook, Time
Music Videos (in recommended viewing order):
Sarah Davachi, Alas, Departing
Studio Ghibli, Zen – Grogu and Dust Bunnies
Oh No Noh, Relying On Words Alone
Botis Seva, Santo
Jules Guérin, A Shaman's Tale
Rick Flair, I Gotta Cry
Gaspar Claus, 2359
Bonobo, ATK
Blutch, Ramparts
Whatever the Weather, 17°C
Movies
The Woman King, Belle, RRR, Glass Onion: Knives Out, Apollo 10 ½, Prey, Intergalactic
Streaming Series
Undone Season 2, The Last Kingdom Season 5, Alice in Borderland Season 2, Wednesday Season 1, Stranger Things Season 4, All of Us Are Dead Season 1, Little Demon Season 1
Graphic Novels: Newthink, Metal Society, Heathen
Richard Allen
www.acloserlisten.com