---
Favorite Things ~ 2017 ALBUMS

Rent via Amazon Rent via iTunes [?]
haruka nakamura PIANO ENSEMBLE ~ Hikari (Kitchen)
These are the ensemble's final performances, moments locked in time yet glowing for all eternity. The light shines in the darkness, and the darkness has not overcome it. As the pieces stretch to the quarter-hour mark, they accumulate transcendence. The piano notes leap from tender to triumphant. The orchestra rides on a shifting sea. Melodic lines separate, come together and explode in joy.

Buy New or Used via Amazon Rent via iTunes [?]
Ben Lukas Boysen & Sebastian Plano ~ Everything (Erased Tapes)
An expansive, 190-minute, 43-track score for a single player PS4 game, Everything is a perfect lesson for a fractured world. In one sense, each individual is nothing, hardly a blip in the universe. In another, the ripples of each individual affect the entire cosmos. You ~ the player, the listener, the living being ~ are part of something infinite and vast, ultimately unknowable, undeniably beautiful. The game and score converge in a soft explosion of wonder.

Buy New or Used via Amazon Rent via iTunes [?]
Max Richter ~ Three Worlds: Music from Woolf Works (Deutsche Grammophon)
This score to a Royal Ballet production is inspired by Virginia Woolf's Mrs.Dalloway, Orlando and The Waves, and reflects her life from birth to suicide. Field recordings are integrated, along with Woolf's own voice, telling her story through juxtaposition and sonic suggestion. Yet no string, no bell is strong enough to stave her fate. In the end, there is only the lapping of waves, the sodden words bleeding ink on the shore.

Rent Jilk ~ Joy in the End via Amazon Rent via iTunes [?]
Jilk ~ Joy in the End (Project Mooncircle)
"Everything is going to be okay." The words need to be repeated, and on "Let's Still Be Weird Right", they play on an infinite loop. Jilk takes the listener's hand from "The End of Joy" to "Joy in the End", acknowledging the weight of the world while offering consolation and encouragement. The album makes a case for hope in a time when hope seems lost: an essential statement for 2017.

Buy New or Used via Amazon Rent via iTunes [?]
Throwing Snow ~ Embers (Fabric)
Embers is mixed as a continuous set, connects back to front. From the humble beginnings of fireside crackle, the album folds into a spacious array of breakdowns and buildups, incorporating birdsong, deep bass, straight-up techno rhythms and sonic attacks. Themes return in altered fashion, recalling the statement, "no one steps in the same river twice." Bonus points for the animated cover.

Buy New or Used via Amazon Rent via iTunes [?]
Tom Hobden & Eliot James ~ Roam (Village Green)
The duo met during the production of Noah and the Whale's debut album, and continued on parallel paths with Mumford & Sons, Bloc Party and Kaiser Chiefs. Their shared vision: to combine pop sensibilities with the intricacies of modern composition. If modern pop music were more like this, we'd never have needed satellite radio.

Rent via Amazon
Páll Ragnar Pálsson ~ Nostalgia (Smekkleysa)
Páll Ragnar Pálsson is one of the year's greatest discoveries, his music intellectual and visceral, so complex that each subsequent play reveals deeper layers. On his debut album, he melts opposing forces together like Icelandic lava, taming tension and dissonance, bringing them to heel.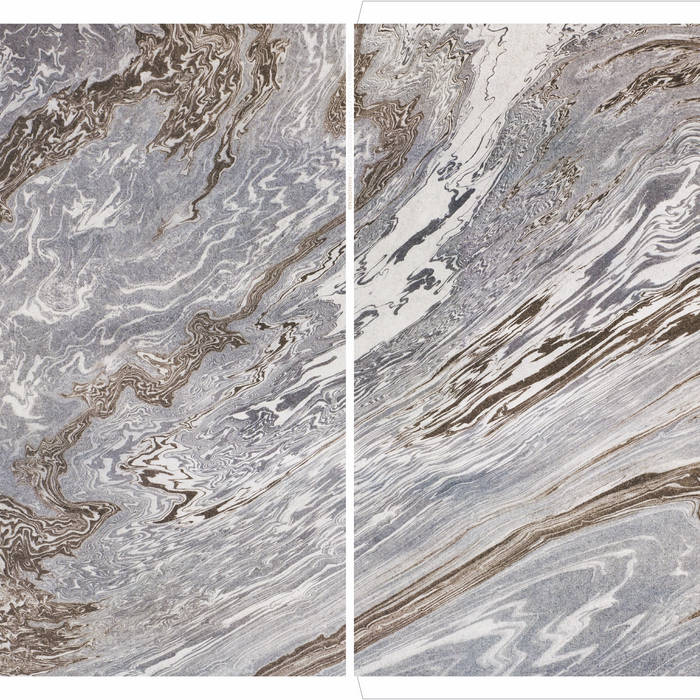 Buy via Bandcamp
Soundwalk Collective, Francisco López ~ Khandroma (Oversampling Records)
Peace on one side, chaos on the other: the serenity of prayer wheels back-to-back with the sound of whipping winds. Tibetan Buddhism recognizes the contrast of life, and seeks balance. Khandroma achieves such balance, transferring the sounds of the world's highest monasteries to the relative safety of our homes.

Buy New or Used via Amazon Rent via iTunes [?]
Valgeir Sigurðsson ~ Dissonance (Bedroom Community)
The Icelandic composer's latest opus begins in dissonance yet ends in consonance, traveling from darkness to light like the solitary figure on the cover. For those who purchase the LP, it's a tale of two sides. Liam Byrne's Viola de Gamba takes precedence on Side A, the Reykjavik Sinfonia on Side B. Together, they form a masterful study in contrasts, acknowledging despair yet emphasizing hope.

Buy New or Used via Amazon Rent via iTunes [?]
Zu ~ Jhator (House of Mythology)
Dedicated to the practice of sky burial, Jhator is like nothing Zu has recorded before: a slowly unfurling story in two parts, graced by the violin of Jessica Moss. The wind whispers across the peaks. The spirit has gone; now the body has departed as well.

Individual Tracks
Hillsong Worship, "What a Beautiful Name (Orchestral Selah Version)"
Nichole Nordemann, "Dear Me"
Elevation Worship, "There Is a Cloud (Acoustic Version)"
Jilk, "Ryeleaze Empites"
Dmitry Evgrafov, "First Crop"
Packaging
Voyager Golden Record Book/2CD (also available in vinyl form)
Technically not a reissue, as copyright laws kept some of the music and images from being seen until now; this beautiful package contains everything the aliens will see and hear (or have already seen and heard). The bonus is being able to read and play it without having to figure out the pictographs.
Music Videos (in viewing order)
Black Grasshopper (Directed by Jeremy Bible, Music by High Aura'd)
Toposcope (Midnight) (Directed Adnaan Jiwa, Music by Caravan Palace)
You're my music in this silence (Directed by Erick Flores Garnelo, Music by the blakship)
Oyster (Directed by Jesse Heath, Music by SOLO feat. Mimi Elashiry)
Wait for Me (Directed by Jem Talbot, Music by Luca D'Alberto)
Timeless (November) (Directed by Seb Edwards, Music by Max Richter)
Propagation (Directed by Karrie Crouse & Will Joines, Music by Com Truise)
Woodswimmer (Directed by Brett Foxwell, Music by Conor Grebel)
Symmetry (Directed by Kevin McGloughlin, Music by Max Cooper & Tom Hodge)
Order from Chaos (Directed by Maxime Causeret, Music by Max Cooper)
Books
Jackie Morris & John Boden, The Quiet Music of Gently Falling Snow
A gorgeous oversized book of fables and evocative winter art.
Erling Kagge, Silence in the Age of Noise
All about finding peace through sound and the lack of sound; the British edition has a beautiful embossed cover.
Simon Fitzmaurice, It's Not Yet Dark
A memoir about dying that turns out to be much more about living.
Richard Smythe, A Sweet, Wild Note: What We Hear When the Birds Sing
What the birds sing, what we hear when they sing, and everything inbetween.
Love What Matters: Real People. Real Stories. Real Heart.
The title may be cheesy, but the content is not: encouraging stories to renew your faith in humanity.
Favorite Films of 2017
Star Wars: The Last Jedi; Thor: Ragnarok; Blade Runner 2049; Lego Batman; Wonder Woman
Favorite Television of 2017
Legion; Westworld; Game of Thrones; The Good Place; Crisis on Earth-X
Richard Allen
A Closer Listen
www.acloserlisten.com