---
I was gonna wait because there are still a dozen-ish things I'm still trying to absorb. I've dug more music than usual, this year, but I need to draw the line somewhere. Gonna try and not pontificate too much. Just about everything here is on Bandcamp, if you wanna give them s listen.

Buy New or Used via Amazon Get via Bandcamp [?]
1. Freezing Hands – It Was A Good Run
A dash of Kinks, some Beach Boys, maybe a little Fountains Of Wayne. Power Pop hooky goodness.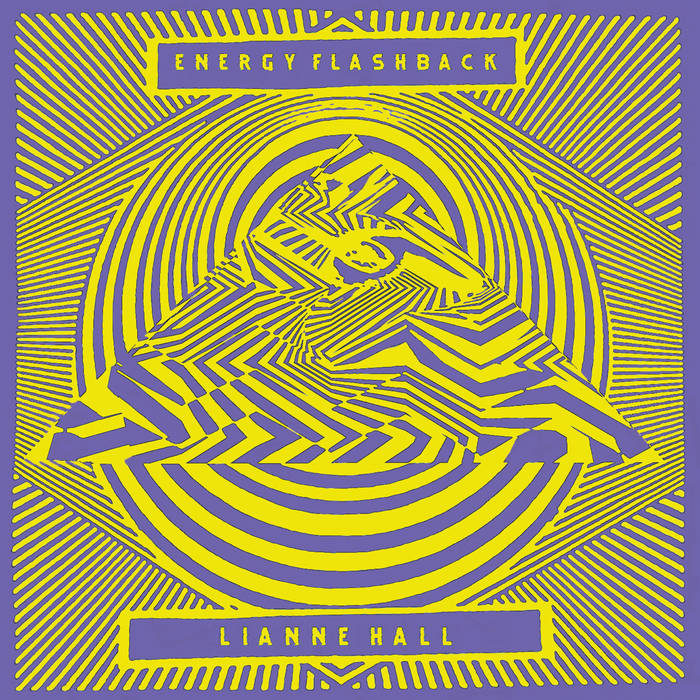 Get via Bandcamp Rent via iTunes [?]
2. Lianne Hall – Energy Flashback
British Folk – Electronica. Hall manages to combine squelches and melody, touching, sometimes funny lyrics and a lilting voice.


Buy New or Used via Amazon Rent via iTunes [?]
3. Oneida – Success
Lost track of these guys, even though they have been consistently recording. Slamming, burning, and that opening track guitar solo reminds me of Lou's solo on I Heard Her Call My Name.


Buy New or Used via Amazon Rent via iTunes [?]
4. The Sadies – Colder Streams
R.I.P. Dallas Hood. Each album has been better than the one before it. What a loss.


Get via Bandcamp Rent via iTunes [?]
5.Oh Boland – Cheap Things
Great sloppy, melodic Irish punk.


Buy New or Used via Amazon Rent via iTunes [?]
6.Hurry Up – Dismal Nitch
Great, not – so – sloppy Pacific Northwest melodic punk rock, And a cool Dead Moon cover.


Rent via Amazon Rent via iTunes [?]
7.The Len Price 3 – Ip Dip Do
If they have an album out it'll be here. I seem to be leaning heavily on punk this year. I'm not getting older, I'm…no I'm just getting older, but I still like it loud.


Buy New or Used via Amazon Rent via iTunes [?]
8.Nina Nastasia – Riderless Horse
OK, I'll bring it down for Nina's first release in over a decade. Might seem too bare – bones for some, but rewards repeated listens.


Buy New or Used via Amazon Rent via iTunes [?]
9.Robyn Hitchcock – Shufflemania!
Like his 2017 release, this is also produced by Brendan Benson. Robyn should stick with Benson; he's good at getting a consistent, full sound out of disparate sessions and players, including Johnny Marr and and couple of Soft Boys.


Buy New or Used via Amazon Rent via iTunes [?]
10.Exek – Advertise Here
A little Eno in the vocals, some Kraut – rock here, post – punk there, and , hey, some shadows of Syd. Some of my fave ingredients.

11. Green/Blue – Offering
12.Abronia – Map Of Dawn
13.Freakons – Freakons
14.Porridge Radio – Waterslide, Diving Board, Ladder To The Sky
15.Crimes Of Passing – Crimes Of Passing
16.Sweet Knives – Spritzerita
17.Abraxas – Monte Carlo
18.Class – Epoca De Los Vaqueros
19.The Dream Syndicate – Ultraviolet Battle Hymns And True Confessions
20. Upupayāma – The Golden Pond

More Stuff:
Gnod – Hexen Valley /
Cromlech – Questionable Strategies /
Richard Dawson – The Ruby Chord /
Shovel Dance Collective – The Water Is The Shovel Of The Shore /
Nick Hart – Sings Ten English Folk Songs /
The Airport 77s – We Realize You Have A Choice /
Congotronics International – Where's The One? /
Half Man Half Biscuit – The Voltarol Years /
Graham Day – The Master Of None /
The Lord and Petra Haden – Devotional /
Monophonics – Sage Motel /
The Reds,Pinks and Purples – Summer At Land's End /
Oxbow & Peter Brotzmann – An Eternal Reminder Of Not Today /
Fuckwolf – Goodbye, Asshole /
Graeme Jefferies – Hog Porridge And Heffalumping /
Caroline – Caroline /
Florist – Florist /
Ghost Funk Orchestra – A New Kind Of Love /
Mary Halvorson – Amaryllis & Belladonna /
Sirom – The Liquified Throne Of Simplicity /
Kikagaku Moyo – Kikagakumoyo Island /
NZE NZE – Adzi Akal /
Pelican Movement – Fistful Of Ivy /
Horse Lords – Comradely Objects /
Use Knife – The Shedding Of Skin

There's plenty more where that came from, but who has the time? Well, I probably do, but I'm hungry.
---