---
2004: The Year Cracked Pepper Beat Cheese Whiz
Buy from amazon
Hip-Hop album of Year: Madvillainy by Madvillain
Buy from amazon
Book of Year :
Mcsweeney's Quarterly Concern #13 edited by chris Ware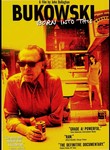 Movie Of The Year:
Bukowski: Born Into This
Tour of Year:
Guided By Voices
Year Of The Farewell Show/Later in Career Show/Return Show
Morrissey, They Might Be Giants, Braid, Guided By Voices, The Cure, and The Pixies
.
Sure, these might not all be farewell tours. I certainly hope to be seeing more of TMBG, don't you? But these are certainly some of the examples of the godfathers of current music, or at least, of my own cultured taste in music, and they were all seen live and in person this year. Highlights include… learning that "
Gold Star for Robot Boy
" was written when I was eleven years old … The air on a hot summer Brooklyn night in the middle of a crowd of people who have been dancing all night long for
TMBG
(it's kinda' like a fog of thick fun hangs over everyone) … Radio City Music Hall's stirring ambience certainly being brightened for the evening by the presence of the tasteful and eloquent Mr.
Morrissey
("May God, or one of His Relatives, Bless You" –
Stephen Patrick
) … and, The youngest of these acts –
Braid
– the band who literally defined a genre of rock music with such gems as
The Age of Octeen
and
Frame and Canvas
–filling every vacant space in the Bowery Ballroom with a sense of urgency and excitement … live music. Ahhhh.
ALBUMS, DISCS, AND DRUGS
I was drinking some lager at a bar over the holidays, and over a round of foosball games the question was posed (by one of my more opinionated friends):
August and Everything After
or
Yankee Hotel Foxtrot
? I answered that I could not possibly pick between twosuch albums. They are both masterpieces in their own rights and ways. Supposedly, those who answer that question with
the
Wilco
option are 'music snobs'. This is the main reason for the dichotomy present in my top rock slot this year.These two albums, (
the Fiery Furnace's and Green Day's
), although both masterpieces in their own right, were released in completely different musical climates- the lush tropical musical elite crowd, and the nuclear winterish, desolate, mainstream rock radio crowd respectively. They both managed to percolate to the surface however, due to an ageless quality of songwriting, and a sense of durability that did not reek of the familiar artificial preservatives. Runners up include:
Jens Lekman, They Might Be Giants, Rilo Kiley, Ted Leo and the Pharmacists, Joanna Newsom, Devendra Banhart, The Good Life, cLOUDDEAD, Kool Keith, Saul Williams, Iron and Wine, Isis, Mastadon, Old Man Gloom, Apostles of Hustle, The Blood Brothers, MF Doom, Head Automatica,
and
TV on the Radio.
Excellent Reissues include:
Critical Beatdown – UltraMagnetic MCs
, a souped up version of the 1988 underground hip hop classic,
The Lost Tapes – Lootpack
featuring some awesome
Madlib
production from 1996. I'm looking forward to hearing the brew
Madlib
makes of his record collection on the new
Quasimoto
in the spring of '05.
WHAT'S UP DOC (UMENTARY)?
Thanks largely to
Michael Moore's Farenheit 9/11
, the documentary was rocketed to the forefront of public consciousness this year:
Supersize Me, The Ramones: End of a Century, Bukowski: Born Into This, Control Room, Outfoxed.
These aren't your daddy's PBS documentaries either- hard hitting, questioning, openly biased, and opinionated- agree with them or not.
Moore's
electioneering racket seemingly accomplished nothing- except in changing the way that the movie industry looks at the fact-pic.
The Movie: as we are all used to it- slightly shorter and quicker than the novel, utilizing moving pictures to explore narrative regions the novel cannot even shake a stick at… and it was a good year.
Eternal Sunshine of the Spotless Mind, Garden State, Napolean Dynamite, Sideways, The Life Aquatic, The Incredibles, Hellboy.
DVD sales should be excellent going into next year. Pedro for President!!!!!
A POSTMODERN WET DREAM
Mcsweeney's Quarterly Concern Issue # 13
, guest edited by
Chris Ware
of
Jimmy Corrigan: The Smartest Kid on Earth
fame, ushers in a new era of printed art and literature. The internet, digital reproduction, light and sound, and the expanding collective consciousness of the media connoisseur everywhere have been conspiring to lead us to a point where the quality and specificity we require on our pages is ever exponentially increasing. This juxtaposition of formats is demonstrated with mastery here, as
Ware
pulls the strings normally reserved for
Dave Eggers
, and coordinates the brightest of up and coming visual narrativists along with the historical relics that shine the light of pure introspection on the medium, and on popular culture everywhere. Other fabulous printed pleasure released in the '04 include:
How We Are Hungry by Dave Eggers
,
Identity Crisis by Rags Morales and Brad Meltzer, Give Our Regards to the Atom Smashers
edited by
Sean Howe
,
Flights: Extreme Visions of Fantasy
, edited by
Al Sarrantonio
, and,
Lessons in Virtual Tour Photography by Chris Bachelder
an e book available on the Mcsweeney's Internet Tendency.
(editors note – of course most things missed this writeup)